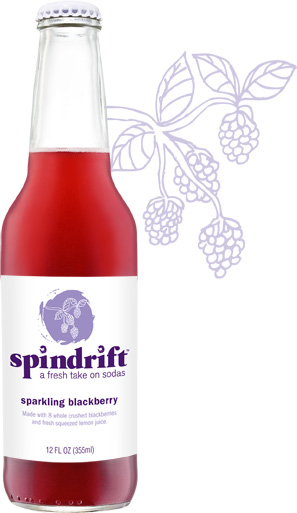 The other day started out like most others, perhaps with an even greater likelihood of mediocrity than most. I was pleasantly surprised as to how the day actually turned out. A last minute lunch date with an old friend brought us to the North End neighborhood of Boston. I introduced friend to Boston Common Coffee Co. on Salem Street, a tasty and affordable choice in the area. Healthy sandwiches, home roasted coffee, awesome Chai tea, and the best cookies around keep me coming back when I forget to bring lunch or need an afternoon pick-me-up. We both decided to try a new beverage advertised on the counter display (the powers of marketing). We were so glad that we had! This was a soda that somehow is like an anti-soda: refreshing, low in sugar, fresh natural ingredients, and a cute label to boot! Spindrift Sodas are new to the market and Boston Common Coffee Company is one of the first places to carry them.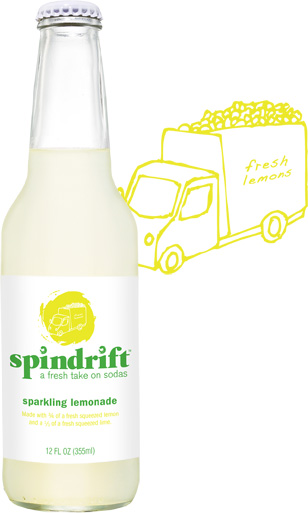 After downing the first sparkling lemonade, friend bought a second. While we were finishing our sandwiches, the soda delivery man/ owner/ producer/ one-man-show came in. I now want to keep drinking these sodas, and not only because the flavor is so good. Bill, the owner, is really friendly, excited, and knows what he is doing. With a background working in varied capacities across the food industry, he's finally found his place and managed to bring a much-needed product to the market. Healthy, seasonal and locally made soda. It's a revelation!
I think the reason I've never liked soda is because they are generally gross – too sweet, unnatural flavors, and too carbonated. Spindrift goes against general soda conventions, which is why the real flavors, light carbonation, and low sugar content were so delightful.
So, my uneventful morning lead to an afternoon of food, friends and a bit of adventure. I guess I shouldn't judge a day by its morning, or a beverage by its genre.